Service Agreements for HVAC Repair, Installation, and More
Protect and Maintain Your HVAC Investment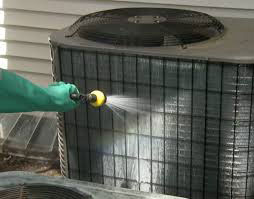 At Clean Air Mechanical Inc., we understand the importance of regular maintenance to ensure the longevity and optimal performance of your HVAC system after an HVAC repair or installation. That's why we offer comprehensive service agreements tailored to meet your specific needs. Our service agreements are designed to provide you with peace of mind, convenience, and cost-saving benefits.
Benefits of Our Service Agreements
Priority Service: As a service agreement holder, you receive priority scheduling. When you need assistance with your HVAC system, our team will prioritize your service call, ensuring a prompt response to address any issues.
Regular Maintenance: Our service agreements include scheduled maintenance visits by our experienced technicians. These visits are essential to keep your HVAC system in top condition, maximize its efficiency, and prevent potential breakdowns.
Cost Savings: With our service agreements, you can enjoy exclusive discounts on HVAC repair, replacements, and other HVAC services. Additionally, regular maintenance helps to optimize energy efficiency, potentially reducing your utility bills over time.
Extended Equipment Life: Proper maintenance prolongs the lifespan of your HVAC equipment. By keeping your system clean, lubricated, and properly calibrated, we help extend its life, saving you costly premature replacements. Moreover, you can also get a 10-year warranty on HVAC system installations when you sign up for our annual maintenance program.
Professional Expertise: Our highly skilled technicians are trained to identify and address potential issues before they become major problems. With our service agreements, you benefit from their expertise and proactive maintenance approach.
Contact Us Today
Clean Air Mechanical Inc. offers exceptional air purification service solutions, HVAC repair, and installation services in Missouri City, TX. Take the proactive step in protecting your HVAC investment with a service agreement from Clean Air Mechanical Inc. Contact us at (346) 874-8887 or email us at tlacey@cleanairmechanical.com to discuss our service agreement options and find the plan that best fits your needs.