Expert HVAC Repair Services
Prompt Solutions for Reliable Performance
When your HVAC system is in need of repair, trust the experienced professionals at Clean Air Mechanical Inc. to get it back up and running smoothly. We understand the importance of a comfortable and functional environment, and our skilled technicians are dedicated to providing efficient and effective HVAC repair services in Missouri City, TX and the surrounding areas.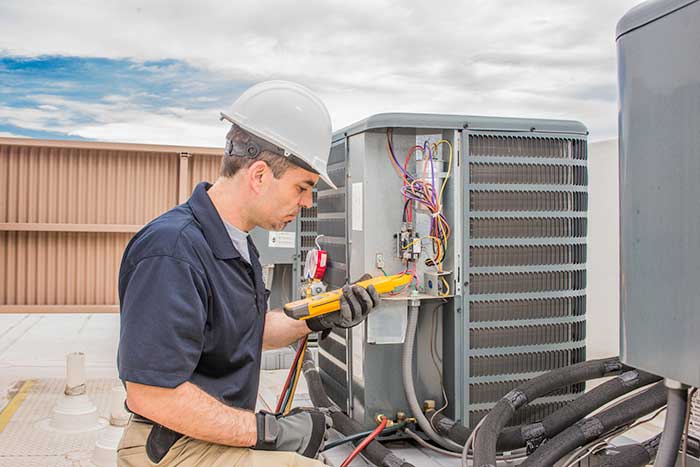 Diagnosis and Precision Repairs
Our team of experts specializes in diagnosing and repairing a wide range of HVAC issues. Whether your system is producing poor airflow, strange noises, inconsistent temperatures, or any other problem, we have the knowledge and tools to identify the underlying cause accurately. Our goal is to provide you with precise repairs that restore your HVAC system to optimal performance.
Timely and Reliable Service
We know that HVAC problems can disrupt your comfort and daily routine. That's why we prioritize prompt and reliable service. When you contact Clean Air Mechanical Inc. for HVAC repair services, we strive to schedule a service appointment at your earliest convenience. Our technicians arrive on time, equipped with the necessary tools and replacement parts to minimize downtime and restore your comfort as quickly as possible.
Skilled and Certified Technicians
Our HVAC repair team consists of highly skilled and certified technicians with extensive industry experience. They stay updated with the latest technologies and repair techniques, allowing them to handle repairs for all major HVAC brands and models.
Exceptional Customer Care
We pride ourselves on delivering exceptional customer care throughout the HVAC repair process. Our technicians take the time to listen to your concerns, answer your questions, and explain the repair options available to you. We believe in transparent communication and want you to feel confident in the decisions made regarding your HVAC system.
Contact Us Today
If your HVAC system is in need of repair, don't hesitate to reach out to Clean Air Mechanical Inc. Call us at (346) 874-8887 or email us at tlacey@cleanairmechanical.com to schedule a service appointment. We are committed to providing reliable and efficient HVAC repair services, ensuring your comfort and satisfaction.