Professional HVAC Installation Services
When it comes to HVAC installation services, Clean Air Mechanical Inc. is your trusted partner in Missouri City, TX and the surrounding areas. With our expertise and commitment to excellence, we provide top-quality installation services for residential and commercial properties. Whether you're building a new home or upgrading your existing system, we have the knowledge and experience to ensure a seamless and efficient HVAC installation process.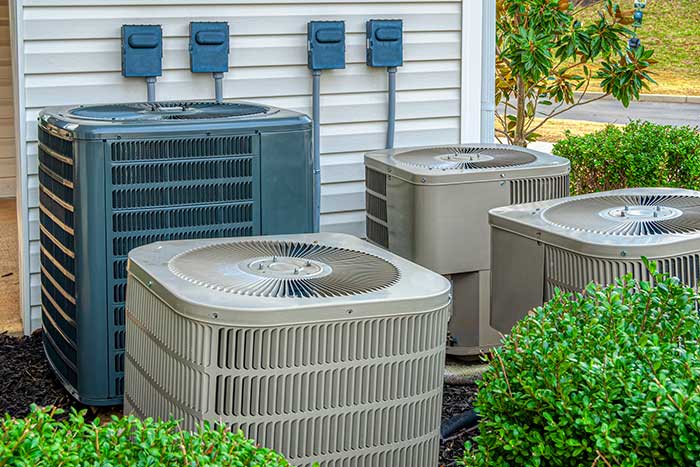 Customized HVAC Solutions
At Clean Air Mechanical Inc., we understand that every property is unique, and your HVAC system should be tailored to meet your specific needs. Our team of skilled technicians works closely with you to assess your requirements, considering factors such as square footage, usage patterns, and energy efficiency goals. We then design a customized HVAC solution that maximizes comfort and minimizes energy consumption.
Leading Brands, Superior Performance
As an authorized Bryant distributor, we offer a wide selection of industry-leading HVAC products known for their reliability and performance. Our team stays up-to-date with the latest advancements in the field, allowing us to recommend the most suitable equipment for your property. With our commitment to quality, you can trust that your new HVAC system will deliver exceptional performance and energy efficiency.
Expert Installation Process
When you choose Clean Air Mechanical Inc. for your HVAC installation, you can expect a seamless and hassle-free experience. Our skilled technicians are trained to handle installations of all sizes and complexities. They work diligently to ensure every component is installed correctly, optimizing system performance and longevity.
Customer Satisfaction Guaranteed
Your satisfaction is our top priority. We pride ourselves on delivering not only superior HVAC installations but also outstanding customer service. Our team is dedicated to ensuring your complete satisfaction with every aspect of the installation process. We strive to exceed your expectations, providing you with a comfortable and efficient HVAC system that meets your needs for years to come.
Contact Us Today
Are you ready to experience the difference of a professional HVAC installation? Contact Clean Air Mechanical Inc. at (346) 874-8887 or email us at tlacey@cleanairmechanical.com to schedule a consultation. Our friendly and knowledgeable team is here to answer your questions and guide you through the installation process.