Our HVAC Installation, Repair Services, and More
Comprehensive Solutions for Your Comfort
Clean Air Mechanical Inc. is your go-to HVAC company in Missouri City, TX and the surrounding areas. With a commitment to delivering outstanding service and exceptional results, we offer a wide range of HVAC solutions tailored to meet your specific needs. From HVAC installation services to repairs and everything in between, trust our experienced team to keep your home or business comfortable all year round.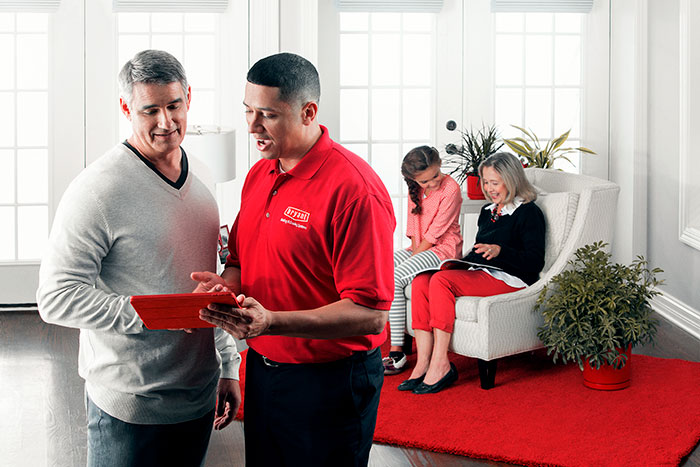 HVAC Installation Services
When it comes to HVAC installation, our expertise shines through. We specialize in efficient and precise installations, ensuring that your new system operates optimally from day one. Whether you need a complete HVAC setup or a specific component, we work with leading brands to provide you with reliable and energy-efficient solutions. You can also get a 10-year warranty with a system installation if you choose to participate in our annual maintenance program.
HVAC Repair Services
Our skilled technicians are here to diagnose and repair any problems you may be facing. We use advanced diagnostic tools to identify the root cause and implement effective repairs promptly, getting your system back up and running smoothly.
Heating Services
Stay warm and cozy during the colder months with our heating services. From furnace repairs to heat pump installations, we have the knowledge and expertise to ensure your heating system operates efficiently and effectively. Trust us to keep you comfortable even on the chilliest of days.
Mini-Split Systems
Looking for a versatile heating and cooling solution for individual rooms or specific areas? Our mini-split systems are the perfect answer. These compact units offer personalized comfort and energy efficiency, allowing you to create the ideal climate in each space while reducing overall energy consumption.
Air Purification Services
Breathe cleaner and fresher air with our air purification services. We offer state-of-the-art air purification systems designed to remove allergens, pollutants, and odors, creating a healthier indoor environment for you and your loved ones.
Contact Us Today
For reliable and professional HVAC installation and repair services, choose Clean Air Mechanical Inc. Contact us at (346) 874-8887 or email us at tlacey@cleanairmechanical.com to learn more about our services or schedule an appointment. Follow us on Facebook for the latest updates and promotions. We look forward to serving you!